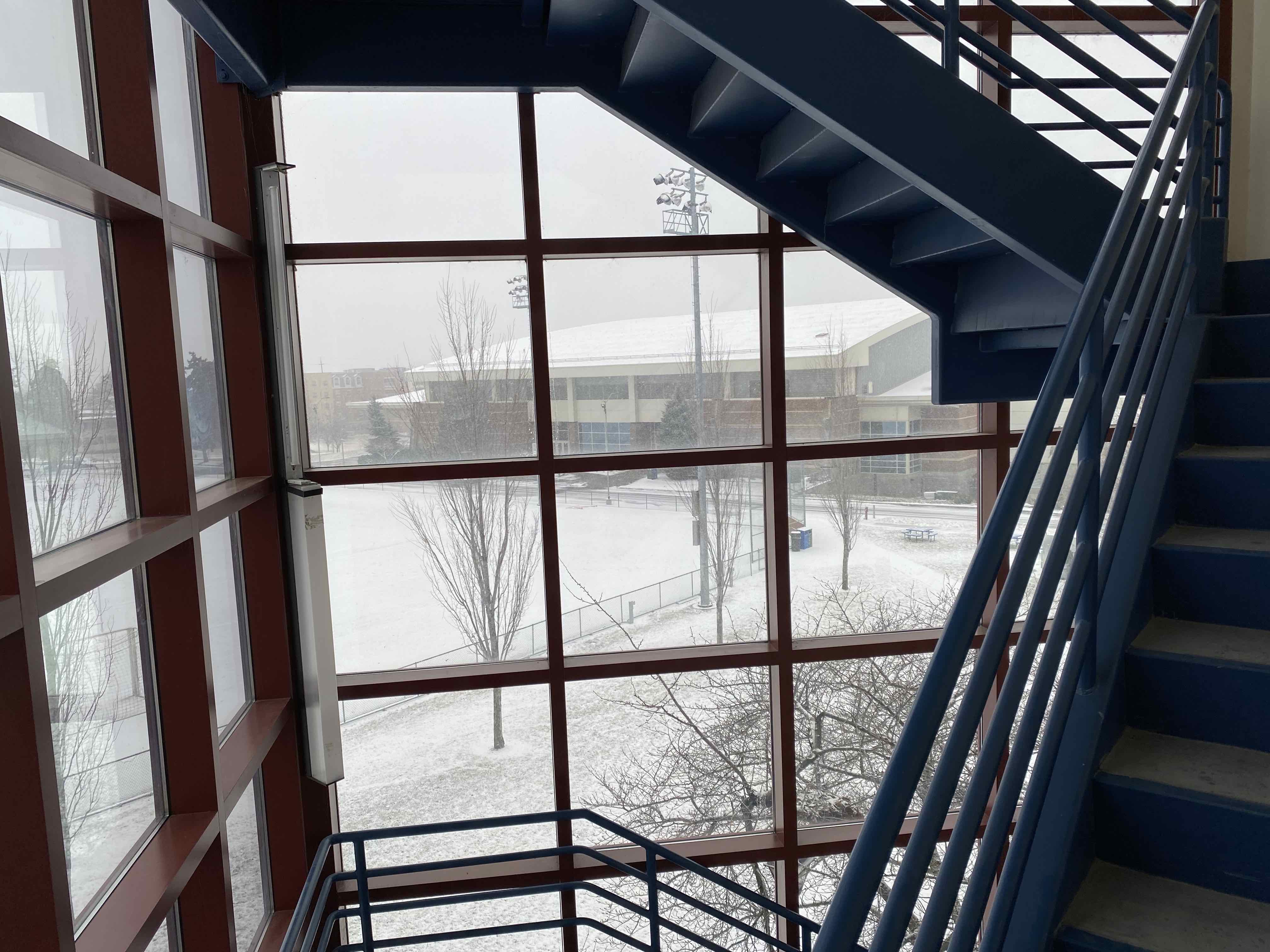 We had our first really significant snowfall of the winter today. The roads in Spokane were slick, but not impassable on the routes I ended up driving; everyone just slowed down as we adjusted to the conditions. The constant snowfall did make it hard for the crews tasked with clearing the roads and sidewalks around campus to keep up though. Ultimately that led to Gonzaga closing early for the day and sending all of their employees home. Shortly after that was decided the high schools in the area decided it was in their best interest to let students out early as well, and cancel all the basketball games scheduled for tonight. So with all my plans for the evening out the window I headed home.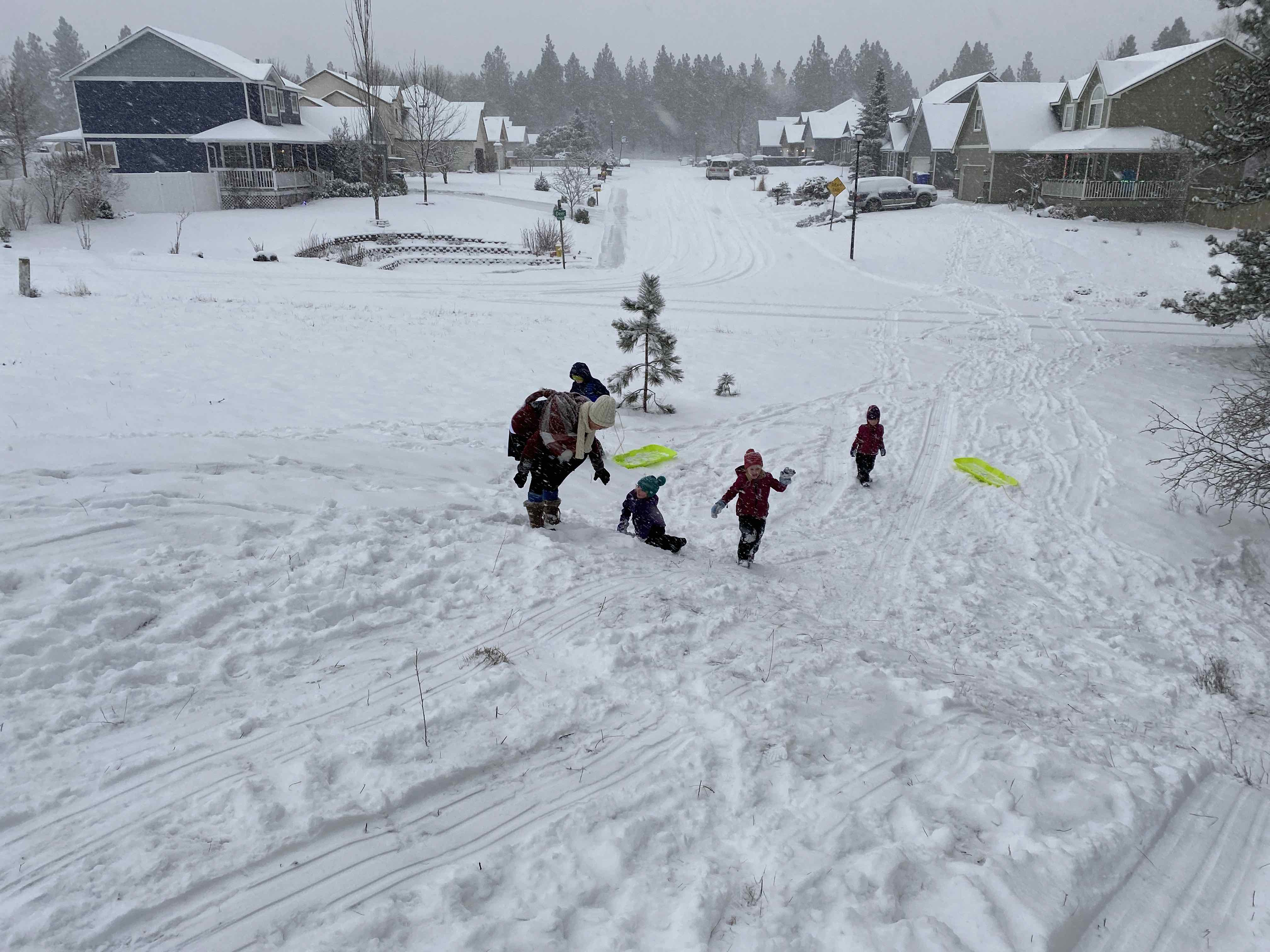 Shortly after I finished shoveling our driveway for the first time Mary and some of the younger kids decided to get in some sledding on the little slope across the street from our neighborhood. I took a very brief break inside the house and then followed them to join in the sledding fun. I didn't have snowpants on and got pretty wet by the end, but it was worth it to have some fun with the family and get some pictures.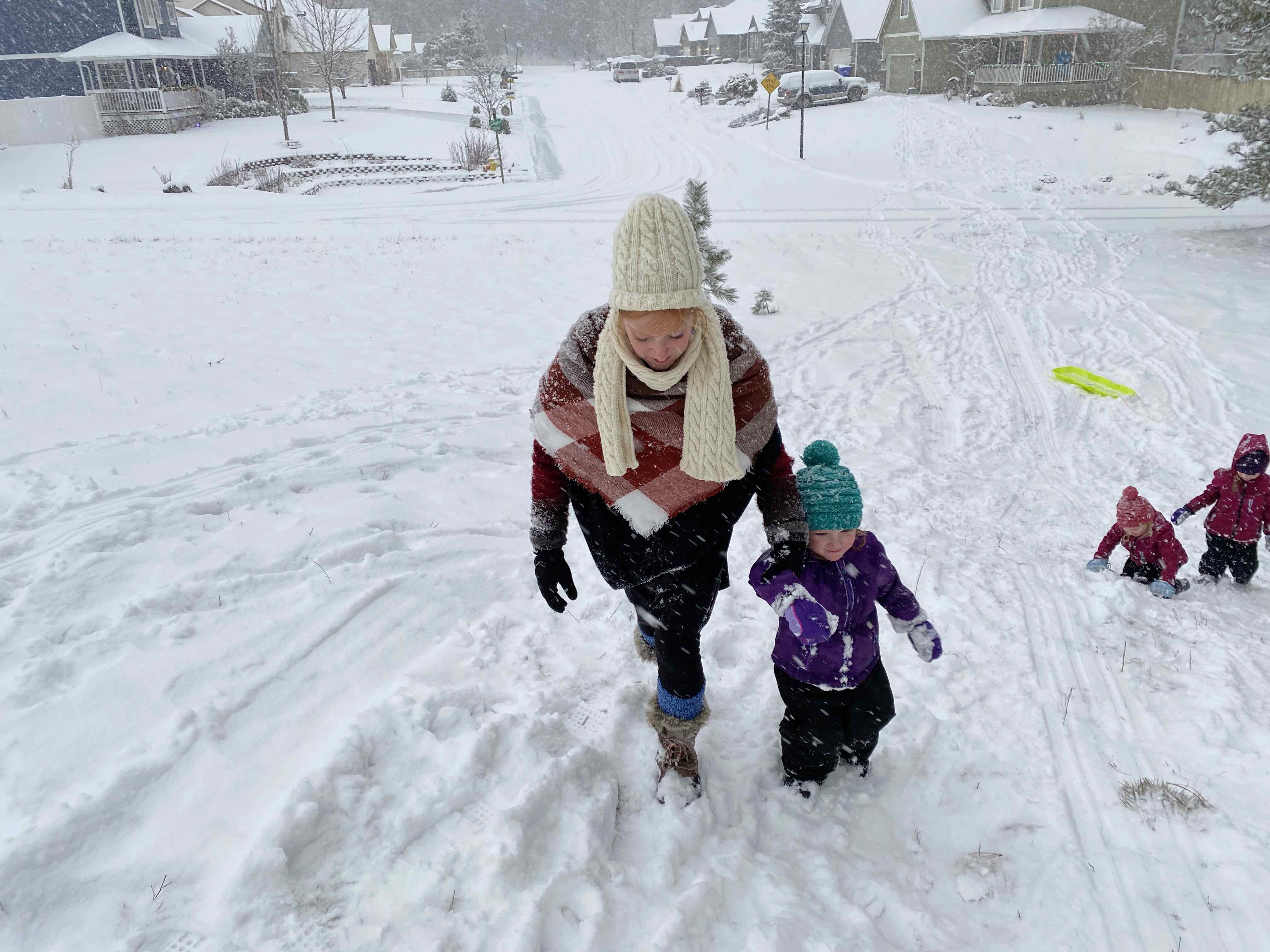 It was also finally cold enough for Mary to break out the matching scarf and hat set that I gave her across the last two Christmases. The scarf pattern is one of my all time favorites and this year after not having very many good gift ideas in early December I had the bright idea to see if I could find a matching hat pattern. Luckily I found one easily and it only took me a couple hours of knitting a day for about a week to finish it in time for Christmas.